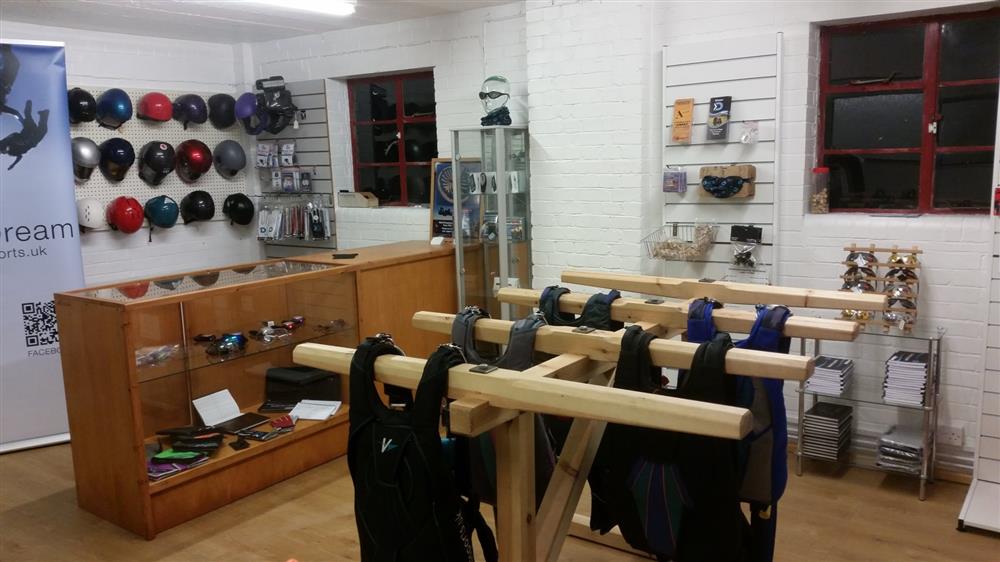 Our shop on Headcorn Airfield, Kent is co-located with Symbiosis Suits near the RVP entrance to the airfield.
You're welcome to visit us during our opening hours (see below) to view and try on gear, ask for advice, get measured for rigs and suits, and collect online orders.
You are also welcome to demo (free for 1 day) or rent a range of equipment, which includes: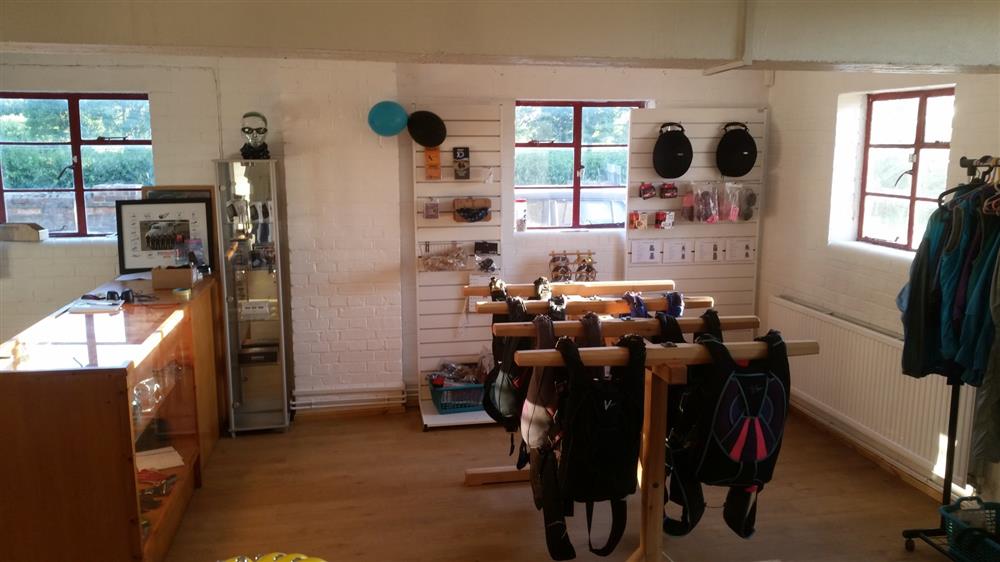 Kiss full face helmets
FX open face helmets
Viso altimeters
Atlas altimeters
Alti-2 galaxy altimeters
Optima audibles
Quattro audibles
PD Canopies
Parachute Systems Canopies
Vortex Containers
Please note that all demo and rental equipment is subject to availability, and we recommend contact us first if you are looking to try something specific.
Feel free to drop into store during our normal opening hours, and one of the team will be happy to help. Please note, our hours may vary seasonally, and different hours apply over the Christmas period.
Alternatively, contact us to arrange a visit, or book rig or suit consultations.
Parking: Parking is not allowed outside the front of the building as it is an emergency access entrace to the airfield. If there is no parking available down the side of the building, please use the main airfield car park or other parking.
| | |
| --- | --- |
| Monday | Closed |
| Tuesday | Closed |
| Wednesday | 09:00 - 12:30 |
| Thursday | 09:00 - 12:30 |
| Friday | 09:00 - 12:30 |
| Saturday | 09:00 - 12:30 |
| Sunday | 09:00 - 12:30 |
Closed from 21st December 2019.
Closed all of January 2020, but may be available in store by prior arrangement.
XDream / Symbiosis
Headcorn Aerodrome
Shenley Road
Ashford
Kent
TN27 9HX