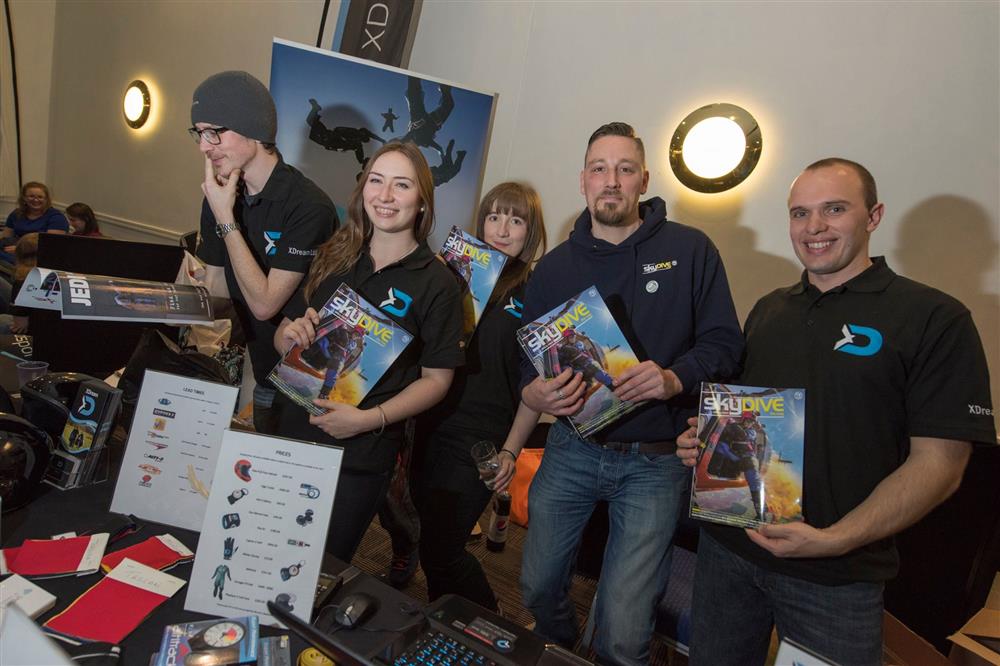 Our Mission
Our mission is to support new and progressing sport skydivers in the UK.
Our Values
Community, Progression & Education
Our values underpin everything we do as a business and help define the way we do things, from long-term strategic decisions to the interaction we have with our customers every day. Our team is always happy to help with questions, concerns, or even just advice. Meet them here!
Community
Anyone who has spent even a small amount of time in skydiving appreciates the amazing community that we have. There are very few communities where you will find so many people willing to go so far out of their way to help you, and we embrace this ethos in our organisation.
In particular, we value the "pay it forward" ethic and the best possible thanks we can receive from any customer who we have helped is to see them helping others through the sport.
Progression
Skydiving offers us so much to learn and so many routes of progression in so many disciplines that there's always a new challenge to take on. At every stage, there are new goals to strive for and our aim is to support skydivers of all levels in reaching that next stage of progression.
Company Details
Company Name: XDream Ltd
Registration Number: 8371479
VAT No: 164 0606 29
Registered Office: 7 Middleleaze Drive, Swindon, Wiltshire, England, SN5 5GL
Contact Tel:
(+44) 7540 413767 (For general contact purposes please use our
contact page
)
Email: info@xdsports.uk
Shop address: XDream Ltd, Skydive Buzz Ltd, Dunkeswell Airfield, Nr Honiton, Devon, EX14 4LG
Education
With equipment safer than it has ever been before, human error is now overwhelmingly the leading cause of accidents in our sport. The better educated we are as individuals and as a community the safer we are.