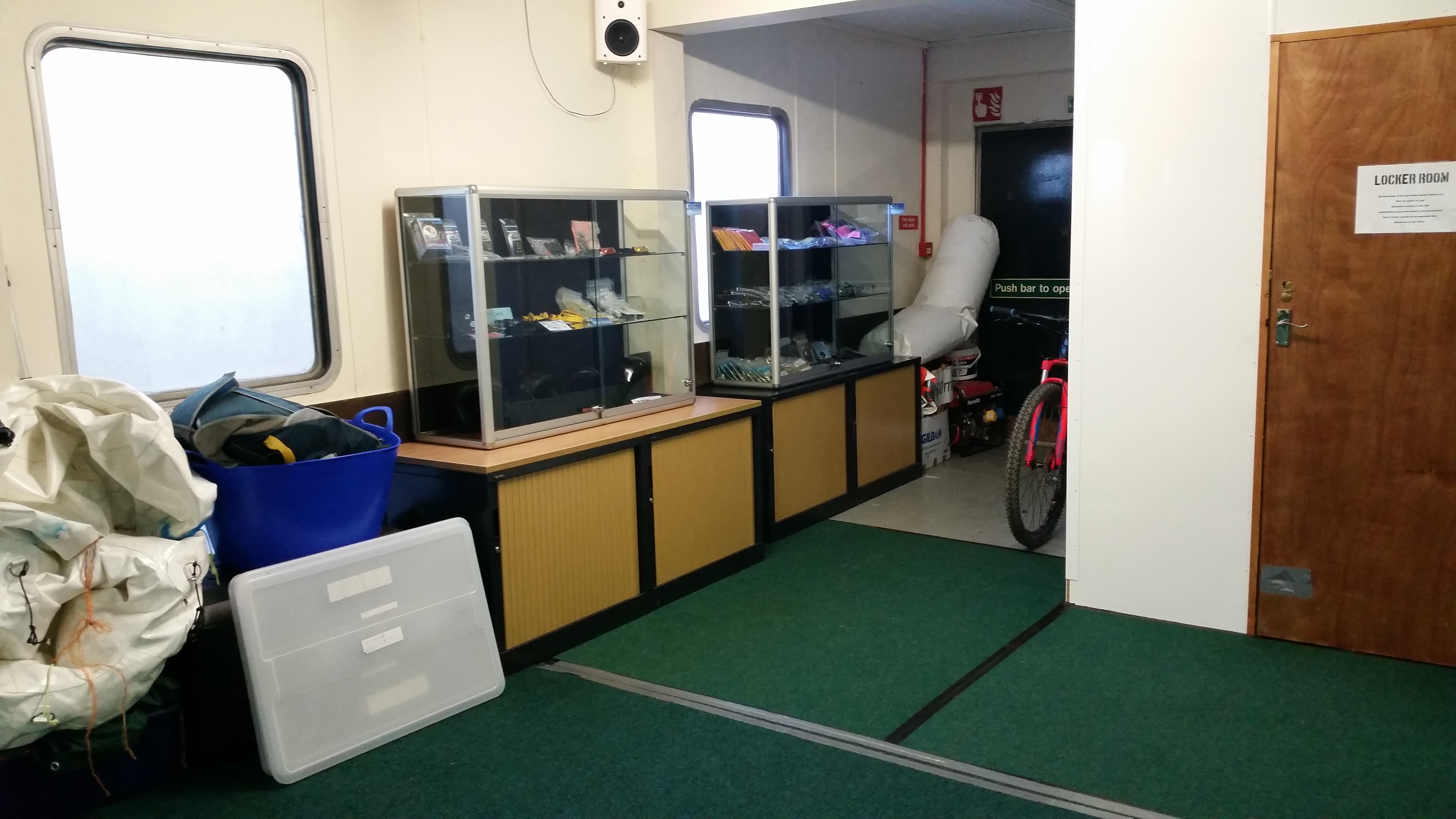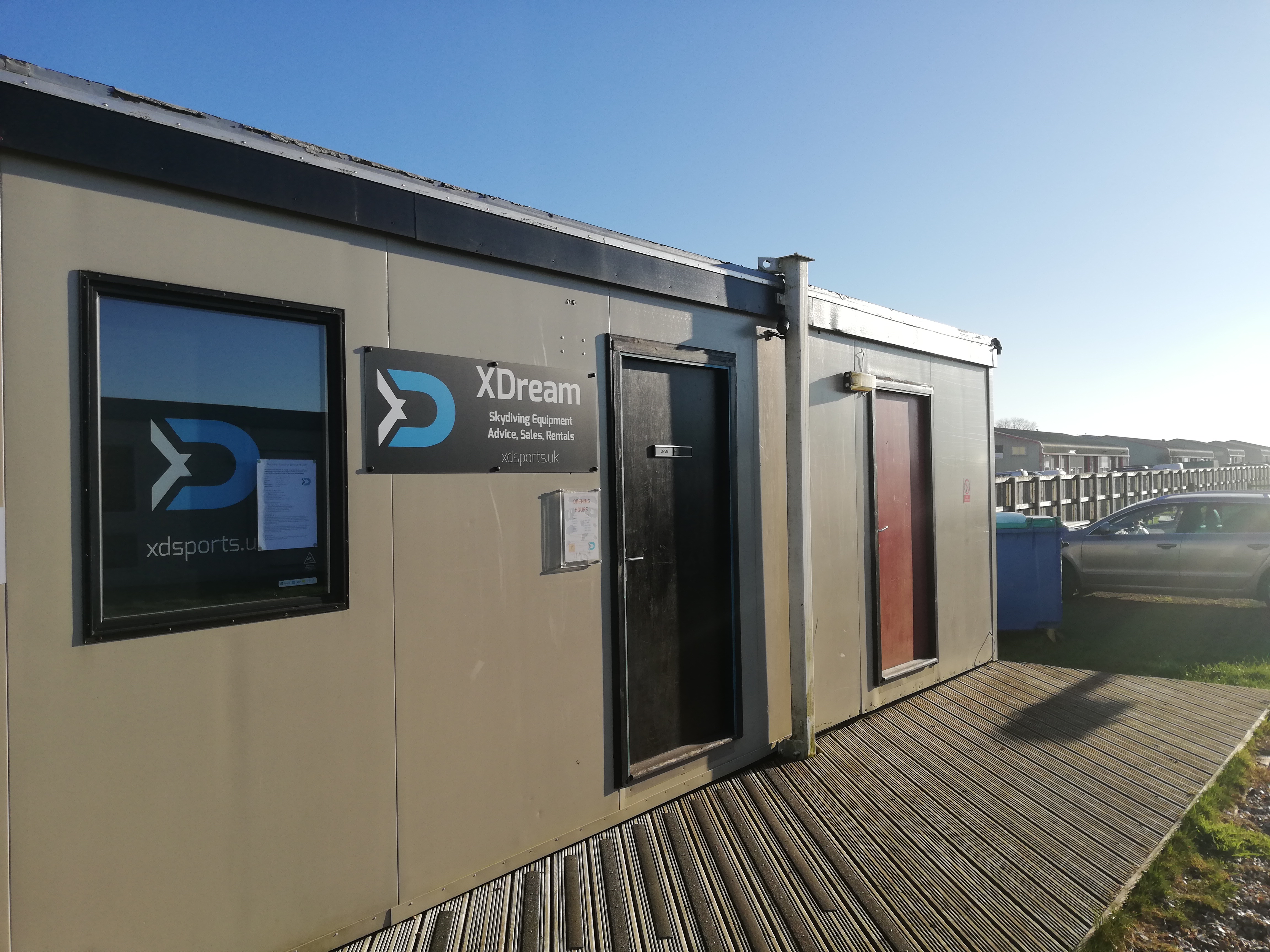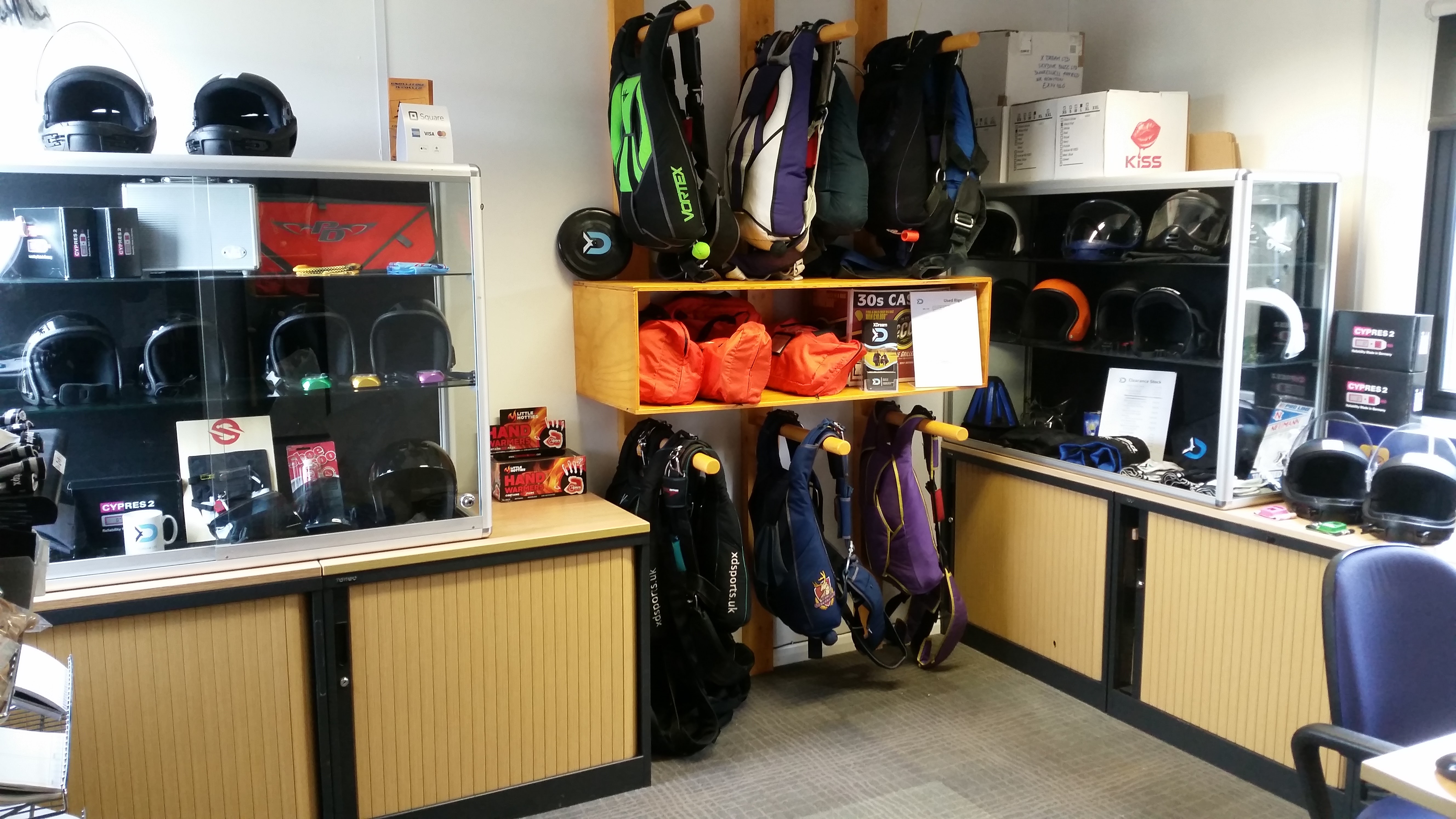 Dunkeswell Shop
Our cosy Dunkeswell shop has been going strong since we first set up in 2015 with a couple of display cabinets at the back of the Skydive Buzz packing shed. Moving into a physical shop in 2016 allowed us to increase our stock and lengthen our opening hours, and we were able to expand into a second store at Skydive Headcorn a couple of years later.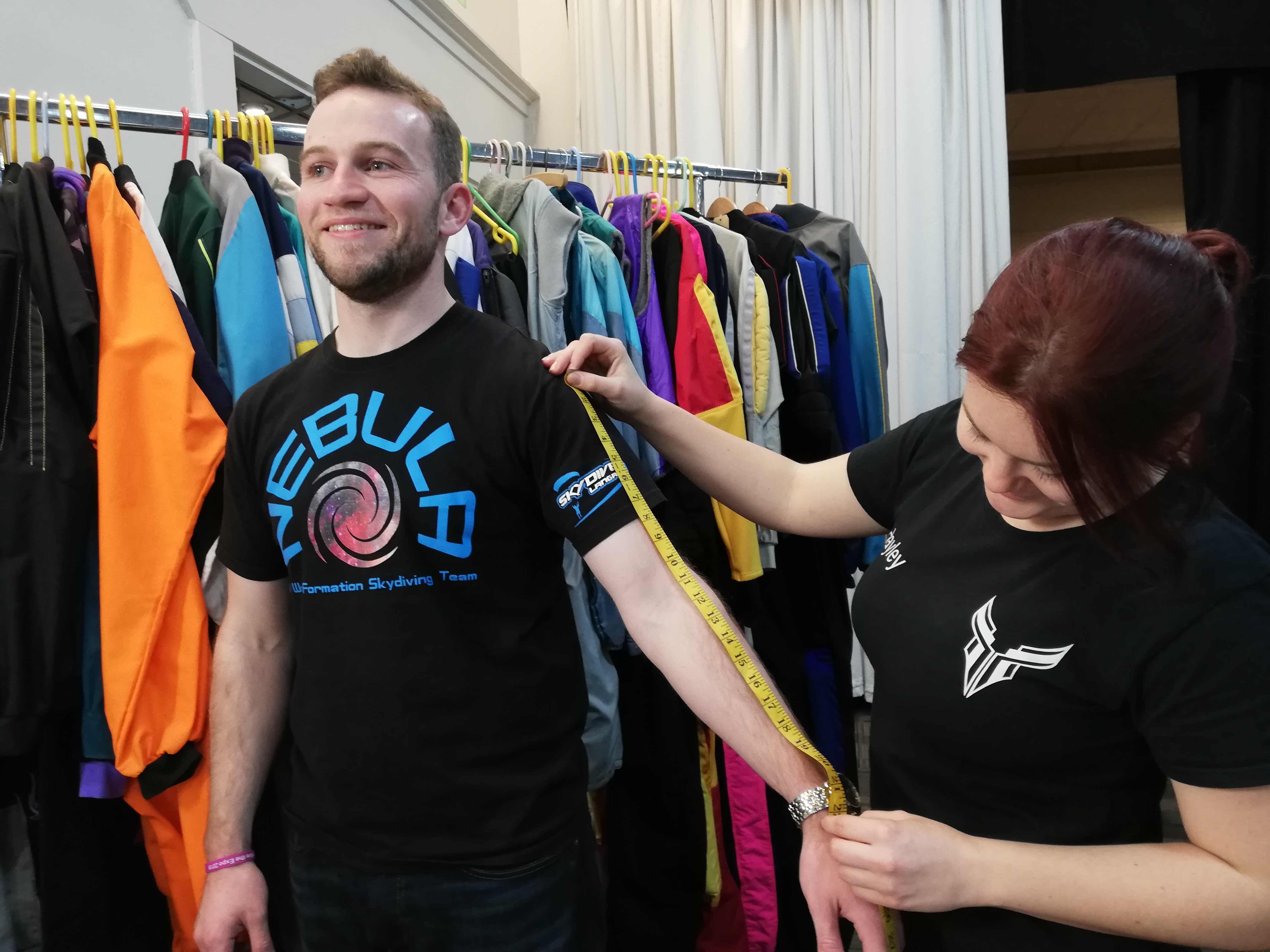 We have some exciting plans underway for the 2020 season and as part of the preparation for this, our presence at Skydive Buzz in Dunkeswell will be downsizing from our current store to your jumping essentials such as batteries, gloves, and logbooks, which can be purchased from the main office. We will be visiting from time-to-time with demo gear such as helmets, altimeters, and canopies, so you'll still have regular opportunities to talk to us about your gear needs, use us for taking measurements, and try our new gear.
All of our suppliers are on our website including UPT Vector, Performance Designs, Vertical Suits, Symbi Suits, and Parachute Systems, among others, so take a look at what you think may work for you and get in touch if you have any questions.
Our Dunkeswell shop is open during its regular weekend hours for the rest of September, with Saturday 28th being our last day. Please feel free to come and see us in store, and join us for some drinks at the DZ on Saturday evening.
Online Shop
Remember our online store is open 24/7 for all purchases with options for shipping straight to your door, store collection, or skydiverpost (please let us know your skydiverpost plan before your order!).
Headcorn Shop, Kiss Helmets, and FS Coaching
Headcorn Aerodrome will now be our main hub and physical shop, so make sure you come visit us at the refurbished store open weekends and most weekdays. We're right below the Symbi Suits workshop, so what better reason to come in and get measured for a custom designed and fitted jumpsuit?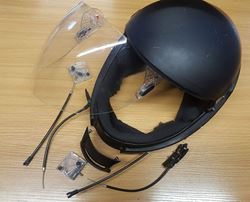 The Headcorn store is also home to the Kiss helmet European repair centre. Square1 have a year warranty on their helmets, and we add another 6 months for helmets bought from XDream - that means free repairs for any wear and tear on the visor mechanism or closing system for 18 months!
When not travelling between DZs across the UK and Europe, Jack, Hayley, and Cara will be jumping at Headcorn (when the weather allows) and will be available for FS coaching - so please get in touch if you'd like to jump with any of them before the Christmas shutdown. We'll also be available for coaching at other DZs throughout the year, so again, please get in touch if you want to organise some coaching when we're at a DZ near you.
We'll be confirming details of our exciting 2020 plans shortly, watch this space!